Update 10:40PM

Lot of photos of the event you can see here thanks Sl-LOST


HIFF photos

Update 2:35PM
ryan podcast where you can hear the HIFF event !
http://www.hawaiiup.com
**********
big thanks of twitter people
for sharing news with us !
here fews photos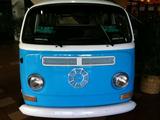 seem the dharma van will be also in auction !
big poster of LOST and items for fans, i'm jealous, i want it too lol
The Royal Hawaiian Theater
where darlton were !

source :
@twitter HIFF
**************
"LOST" Master Class 1 underway.

Jack Bender isn't here, busy editing the Season 6 opener.

Co-executive director Jean Higgins holding court.
"LOST" Master Class 1 over, in line for Class 2.

Jean Higgins says they're working on doing the beach premiere for Season 6.

Hallelujah!
"LOST" Master Class 3 is over.

Prop guy says his favorite two props ever, in all the series, will be seen in Season 6.

Off to Waikīkī.
source :
@twitter Hawaii
*************
here you can see again the dharma van, the room of the event and also actors with darlton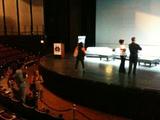 source :
@horrorbot twitter